Brake Service in Oklahoma City, OK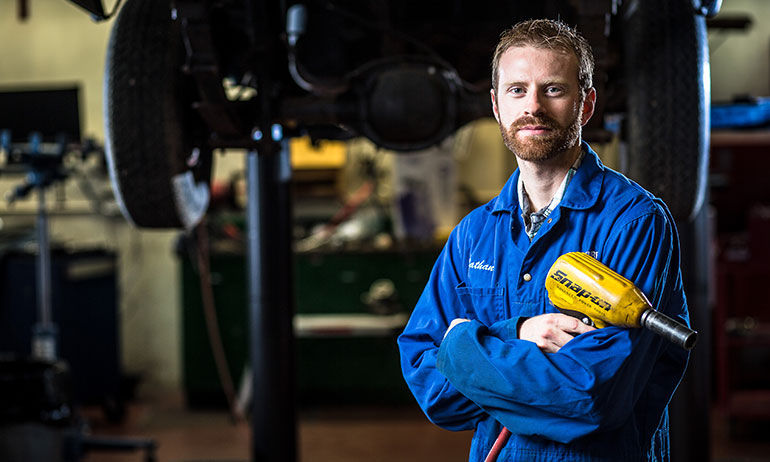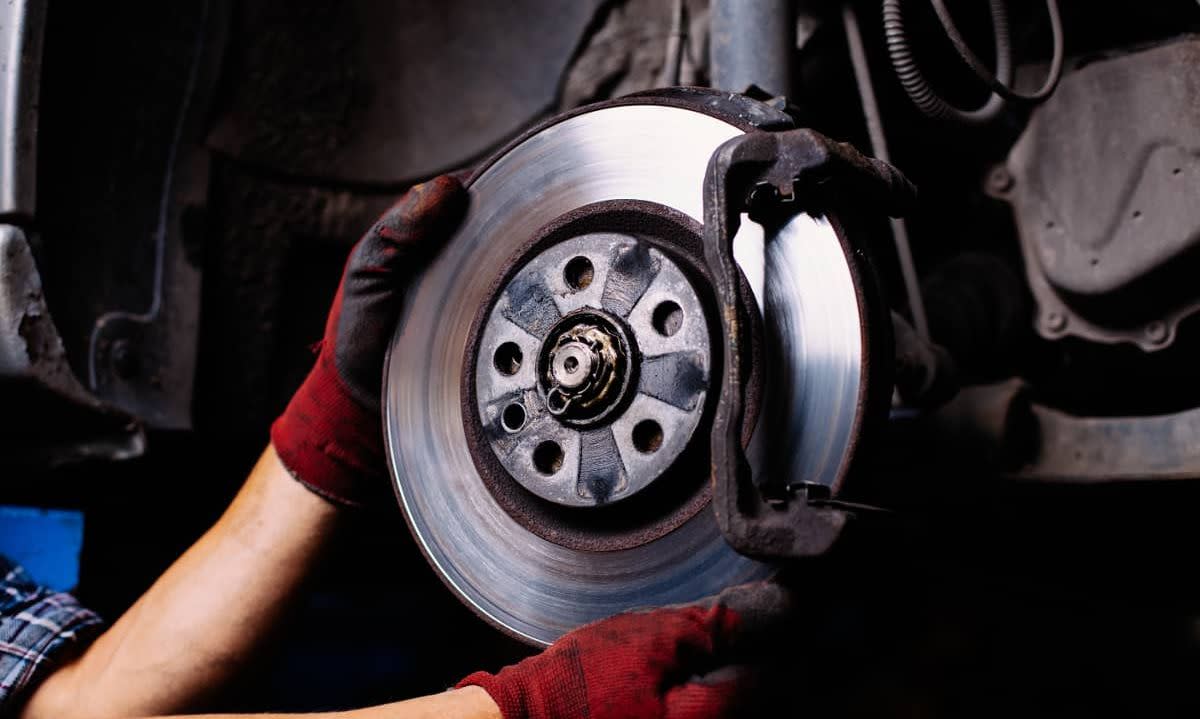 If you've been noticing a grinding or scraping sound when you bring your vehicle to a stop, then it may be time to have your brakes serviced by a professional. Brake malfunctions can be extremely dangerous, so don't delay! The top-notch technicians at Boomer Kia can diagnose and repair any issue, so you'll be in good hands when you bring your ride in to our Service Department.
When something isn't quite right with your brakes, you'll generally notice one or more signs. Typically, this includes a scraping or grinding noise, the pedal going to the floor, or requiring more pressure to slow down. These are all indications that a component in your brake system either needs to be repaired or replaced. Many people don't realize that your brakes are comprised of a surprising number of parts, including coils, calipers, fluids, pads, and other components, and that if something is wrong with just one piece, then the whole system could be compromised. Typically, most mechanics recommend that you should have your brakes checked out every 12,000 miles, just to make sure everything is functioning as it should. This allows you to stay on top of any repairs that may be necessary before they turn into something more costly and extensive.
Thankfully, the Service Department at Boomer Kia is staffed by a team of knowledgeable individuals who are well-versed in all aspects of vehicle repair. Your car, truck, or SUV, will be in good hands, as our technicians will treat your reliable set of wheels with utmost care. If you have any questions before you stop by, be sure to take advantage of our Ask a Tech form, located under the Service tab on our website, and someone will respond with a prompt reply. You can also reserve a timeslot by filling out the Service Appointment form, so you know that you'll get in and out as quickly as possible. At Boomer Kia, we realize that even anticipated maintenance can be costly, which is why we're constantly offering various promotions and coupons to help make our services even more affordable. Be sure to check back frequently for new deals!
When it's time for brake service in Oklahoma City, OK, be sure to get with the experts at Boomer Kia. Our team of talented mechanics will have your vehicle ready to take on the road again in no time at all. Give us a call at 405-492-6956 to learn more!
Service Hours
405-492-6956
| | |
| --- | --- |
| Monday | 7:00 am - 6:00 pm |
| Tuesday | 7:00 am - 6:00 pm |
| Wednesday | 7:00 am - 6:00 pm |
| Thursday | 7:00 am - 6:00 pm |
| Friday | 7:00 am - 6:00 pm |
| Saturday | 8:00 am - 1:00 pm |
| Sunday | Closed |
Testimonials
GOOGLE
7-2-2020
GOOGLE
7-1-2020
GOOGLE
7-1-2020
GOOGLE
7-1-2020
GOOGLE
7-1-2020
GOOGLE
6-30-2020
YAHOO
6-28-2020
GOOGLE
6-27-2020
GOOGLE
6-25-2020
GOOGLE
6-24-2020
GOOGLE
6-21-2020
GOOGLE
6-21-2020
GOOGLE
6-20-2020
GOOGLE
6-20-2020
GOOGLE
6-20-2020
GOOGLE
6-20-2020
GOOGLE
6-20-2020
GOOGLE
6-20-2020
GOOGLE
6-20-2020
GOOGLE
6-19-2020
GOOGLE
6-17-2020
GOOGLE
6-16-2020
GOOGLE
6-14-2020
GOOGLE
6-13-2020
GOOGLE
6-12-2020
GOOGLE
6-10-2020
GOOGLE
6-10-2020
GOOGLE
6-10-2020
GOOGLE
6-9-2020
GOOGLE
6-6-2020
GOOGLE
6-6-2020
GOOGLE
6-6-2020
GOOGLE
6-6-2020
GOOGLE
6-5-2020
GOOGLE
6-4-2020
GOOGLE
6-3-2020
Read More